Original Korean Hyaluronic acid filler injection Neuramis HA fillers
Product Detail
Product Tags
Neuramis is manufactured using double cross-linking molding technology. Its essence is mainly hyaluronic acid, which is an inherent substance naturally present in skin, muscle and cartilage.
Neuramis has obtained KFDA certification in Korea, and can be used to eliminate wrinkles and folds, and can also be used as a facial volume enhancer for soft tissue filling.
Neuramis acts like an inflatable cushion that supports the fullness of facial structures and tissues, for skin improving treatments that may have lost elasticity or sagging due to aging. Because it is hyaluronic acid, it supports the skin structure and locks moisture in the skin's surface to keep it fresh and supple.
Neuramis Lido-caine (1mlx1):
With the smallest particles for the correction of very thin, superficial lines.
Injected in the upper part of the dermis.
For correction of thin superficial lines, such as worry lines, periorbital lines, perioral lines.
Neuramis Deep Lido-caine(1mlx1):
Medium particle size for moderate wrinkles.
Injected in the middle part of the dermis.
For treatment of moderate wrinkles, such as glabellar, oral commissures, Lips fullness, pouting and vermilion border.
Neuramis Volume Lido-caine(1mlx1):  
Larger particles for deep folds.
Injected in the deep layer of the dermis and/or the surface layer of the subcutis.
For correcting deep folds, creating fuller lips and shaping facial contours, such as cheeks and chin.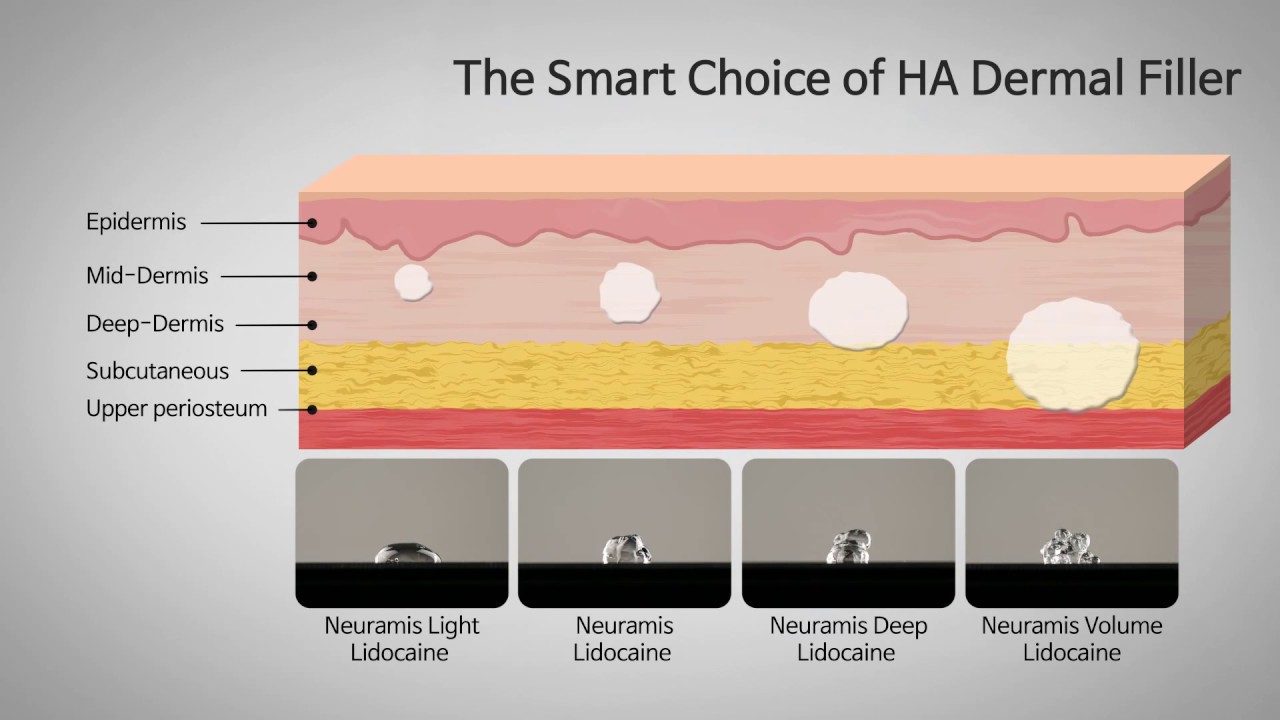 ---
---
Write your message here and send it to us